How to Best Clean Your Faux Wood Blinds
We all try to keep our spaces neat and clean, but it's no secret some areas of our homes are often neglected when we break out the sponges and mops. Baseboards and ceiling fans often fall victim—along with those pesky cobwebs in high ceiling corners—but few of these places are more frustrating and difficult to clean than the blinds.
They may look great, but trying to really clean those nice faux wood blinds properly can be a big headache. Luckily, with the help of a few products and tips you can be on your way to dust-free shades all year round.
Many people often make the mistake of dropping their wood blinds (real or not) into a bathtub full of water to soak away all the dust and grime. This may seem like the easiest solution, but soaking real or faux wood blinds can permanently ruin them. Dipping them for a minute or two might be safe, but it's easy to walk away and forget about them. Instead, it's better to leave them hanging to clean them off.
Step 1: Dust

First, you'll need to dust your blinds using a soft cloth or feather duster. Many vacuum cleaner attachments also work well for this, or you can buy a blind duster to easily clean between the slats. If your blinds have a significant amount of dust build-up, you can use a cloth dipped in a mild vinegar and water mixture to remove tough grime.


Step 2: Clean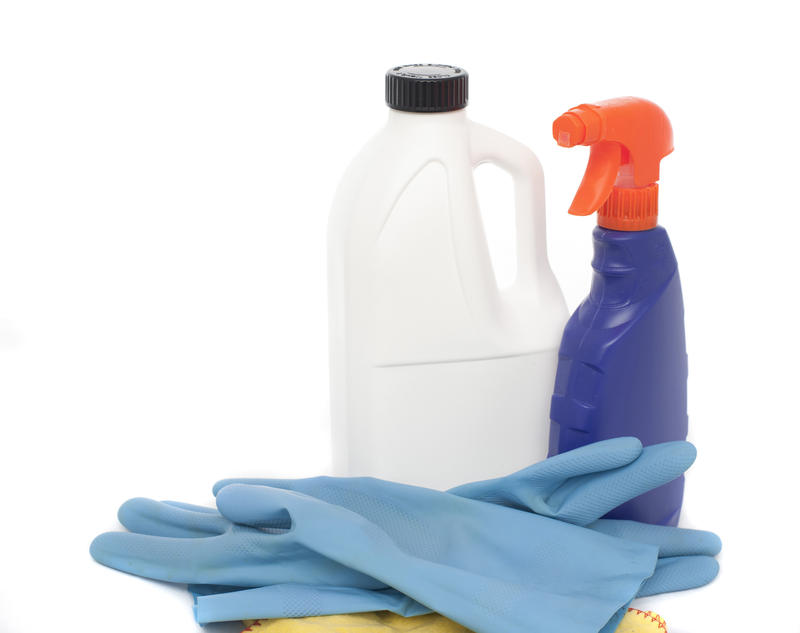 After removing all the dust from the blinds, you can create a cleaning solution by mixing water with a mild detergent. Soak a cloth in the detergent and wring it out until it's just damp,because you don't want water warping your blinds. Clean each blind slat on both sides thoroughly with the cleaning solution until all the dirt is removed. You can also clean the cords the same way.
Step 3: Rinse
Rinse the blinds with a cloth soaked in just water, and then dry them. You can either open the windows to let them dry naturally, use a soft cleaning cloth to dry them off by hand or use a portable or ceiling fan to speed the process along. If your blinds are spotted with tough stains, you can blot them with soap and warm water until the stain disappears.




Step 4: Dry
Once your blinds are clean and dry, you can wipe them down with dryer sheets to reduce static cling and help repel dust. After giving your blinds a good, deep cleaning, it will be easier to keep them clean on a regular basis. Keeping your blinds dusted once a month will only take a few minutes of your time, but it will keep you from needing to deep clean them more than a couple of times each year.