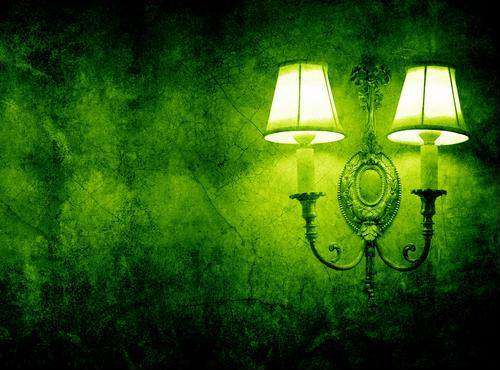 Chartreuse is a bit of a mystery - it toes the line between yellow and green while somehow evoking images of sunnier days. Though the hue has experienced recent popularity in the fashion world, it has been a staple of interior design for decades, lending a cheerful disposition to many spaces.
Outdoor decor
This bright pigment fits perfectly into the exterior of homes. The green undertones match outdoor foliage, and the chipper attitude it conveys makes visitors feel welcome before they even get to your front steps. Consider painting your door this lively shade if the rest of your home is white, gray or green. It's guaranteed to pop from the street - but if that's too bold for you, you can always stick to painting the trim of your home.
For your garden, plant some chartreuse colored blooms such as 'Sweet Kate' spiderwort or hydrangeas to brighten your lawn, or put out a couple of Adirondack chairs in the pistachio color.
Moroccan-inspired
To bring a taste of Morocco to your bedroom, mix a deep fuchsia with chartreuse and a light slate. Employ billowing custom window treatments and layer your lighting as much as possible. Use small overhead lights and table lamps with elaborate light shades to cultivate an ethnic ambiance.
Shades of gray
One of the best ways to use chartreuse in a room, whether you're painting entire walls or using accents, is to pair it with different shades of gray. This look can be softened with wooden accessories, but a palette consisting only of white, grays and chartreuse is easily done and looks great. Let the yellow-green shine in your discount window treatments, neutral window curtains or dining room chairs. Pile pillows with sheen in the hue on a charcoal couch in a room with white walls, or paint an accent wall in the sunny shade. Geometrical patterns are fantastic with this color combination - keep the chartreuse solid and play with prints in gray.
Pretty in pink
Speaking of patterns, light touches of the bold pigment in an airy room work well when complimented with shades of hot pink. You can experiment with adding blush by putting a couple of flower arrangements around a room that features chartreuse prints and very pale shades. Since the two hues complement each other, you could also look for artwork that utilizes both colors.